Gutter Cleaning Longfield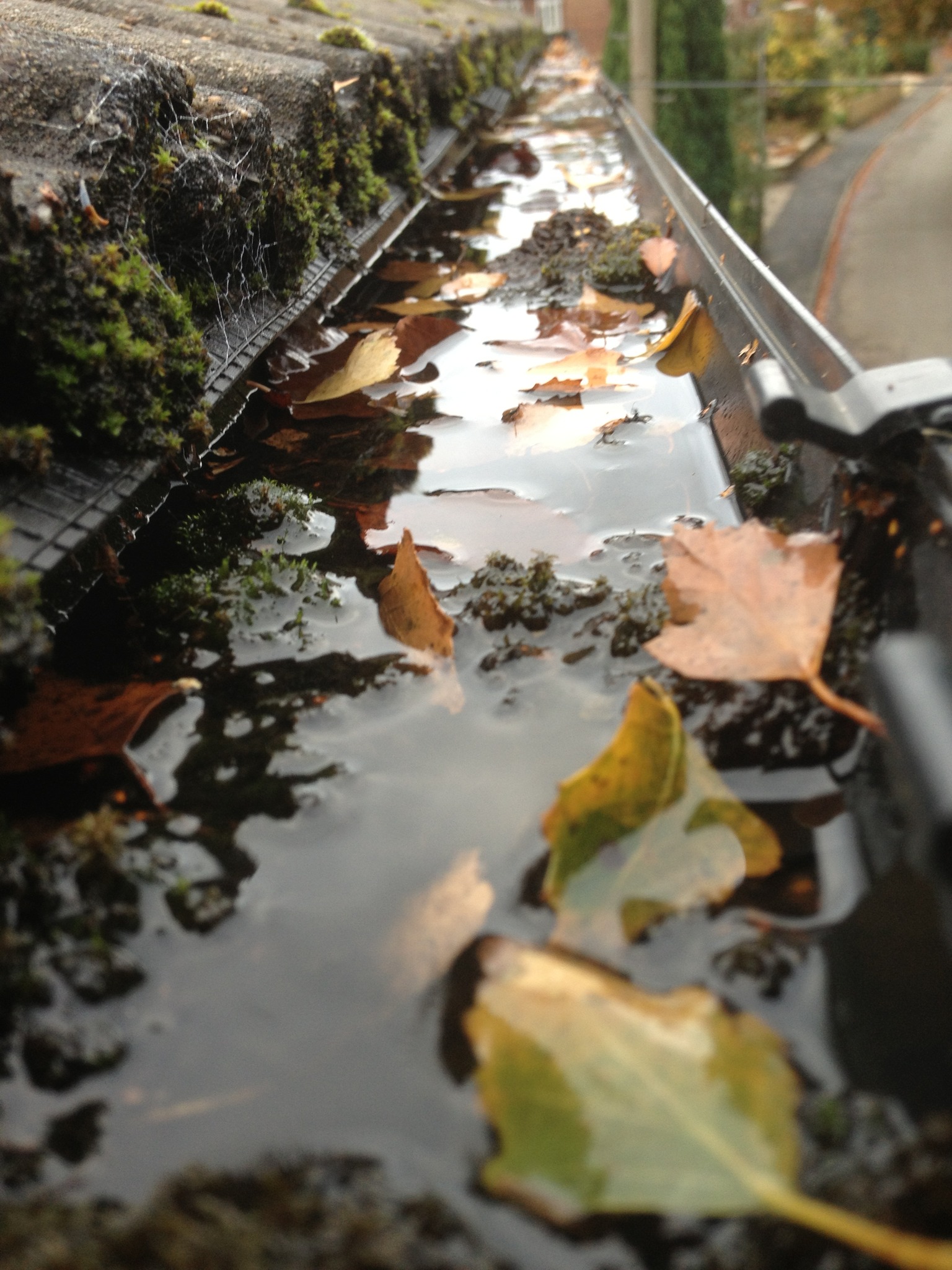 Your gutters do an important job channelling rainwater off your property, so it's really essential that they don't become blocked and can't do their job properly. The problem with gutters is that they do easily get blocked, and even after a bit of bad weather they can become clogged-up with fallen leaves and other vegetation, which can turn into a sludgy mass. Blocked gutters can be a real problem if they're not sorted out. The blockages can eventually cause water to pool on your roof and on the ground below, as well as trickle onto the exterior of your property, causing issues such as damp and mould. Gutters may then crack and break, and you could even experience structural problems to your building. As you can imagine, all of these can cost a lot of money to fix. But, you can avoid these problems from arising in the first place, with assistance from our gutter cleaning Longfield specialists at Carpet Bright UK.
Our services
At our gutter cleaners in Longfield, we are a long-established, family-run gutter cleaning business that offers domestic and commercial clients exceptional gutter cleaning services.
You can always trust us to do a great job cleaning out your gutters, with our services backed by a one-month no blockage guarantee.
So you can see for yourself just how effectively we've removed all of the blockages and debris in your gutters, we show you photos of your gutters before we start our cleaning process, and once we've finished. This also lets us see what condition your gutters are in at the start, so we can assess how blocked they are. If we notice any damaged areas to your gutter system, we'll always inform you of this.
Convenient appointments
The beauty of choosing our gutter cleaning Longfield services is that we always arrange a time to visit and clean your gutters when it's convenient for you. We listen to your requirements, and if your gutters need cleaning urgently, such as when you notice water overflowing from them, we can even provide you with a same-day appointment.
You don't need to do anything specific to prepare for our visit. We only require space below your gutters to work from, and access to a power supply to operate our efficient gutter cleaning machine.
No ladders necessary
Gone are the days of only being able to clean your gutters out by hand using ladders. This can be a messy process and not always safe. It requires two technicians for health and safety reasons, and as well as the risk of slips and falls, there's also the risk that carrying ladders around your property might cause damage.
Fortunately, our gutter cleaning in Longfield works without any ladders, as well as any other large, bulky equipment such as scaffolding or cherry pickers.
We operate from the ground, instead, using a modern cleaning machine that feeds a long pole into your gutters to do all of the cleaning for us. As this method is much safer than using ladders, we only need one technician for the task, which means lower labour costs and cheaper prices for our customers.
Effective cleaning
The machine we clean with operates at high-pressure, with the attached 12-metre length telescopic pole perfectly angled to fit inside gutter systems on buildings around four storeys in height or lower. We can also clean out your downpipes as well as remove the dirt from the roof on your conservatory.
Our technicians can reach gutters over extensions and those situated above narrow side entries, making our cleaning much more flexible compared to traditional cleaning systems. Naturally, all dirt removed from your gutters will be taken away with us.
Call our fully insured gutter cleaning Longfield team for a free quote.
Our Amazing Results in Longfield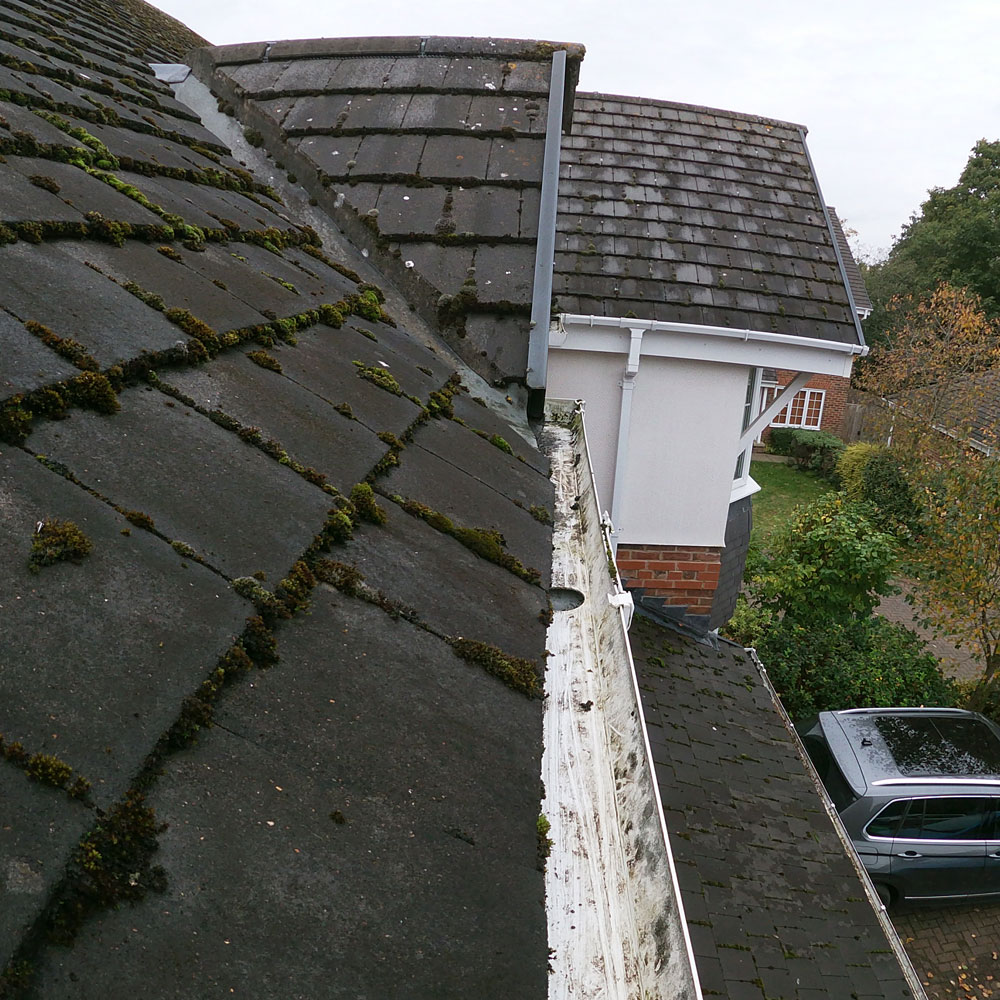 Before
After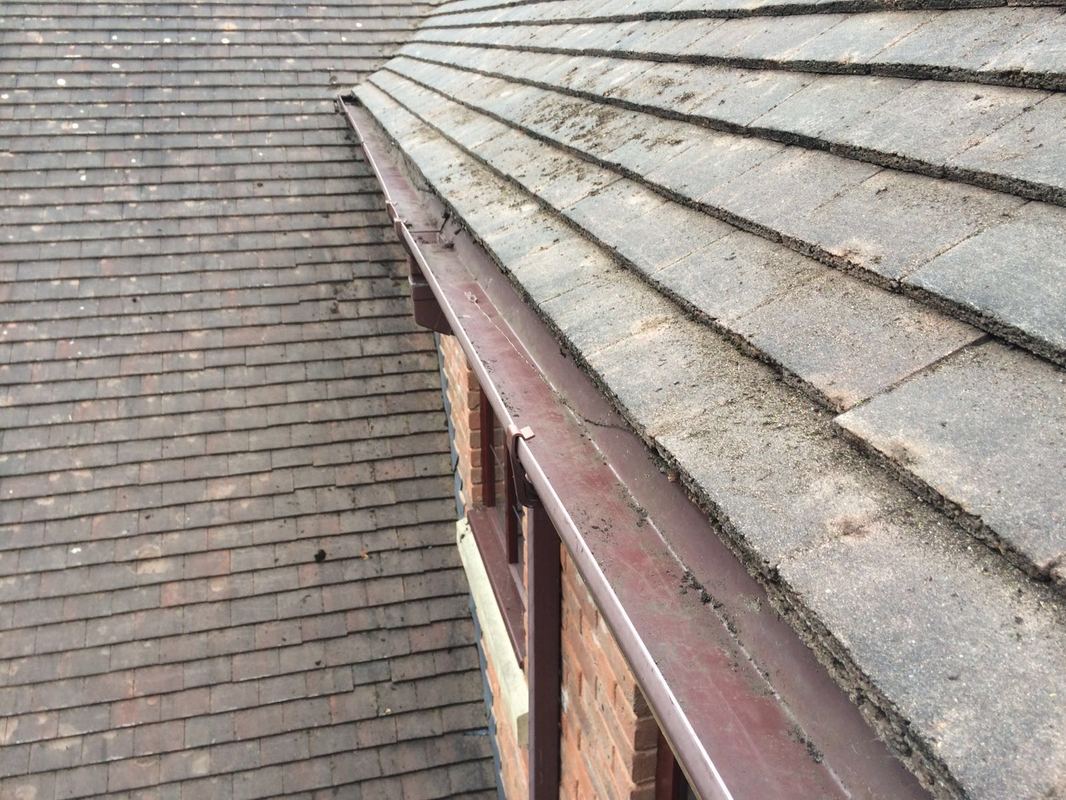 Before
After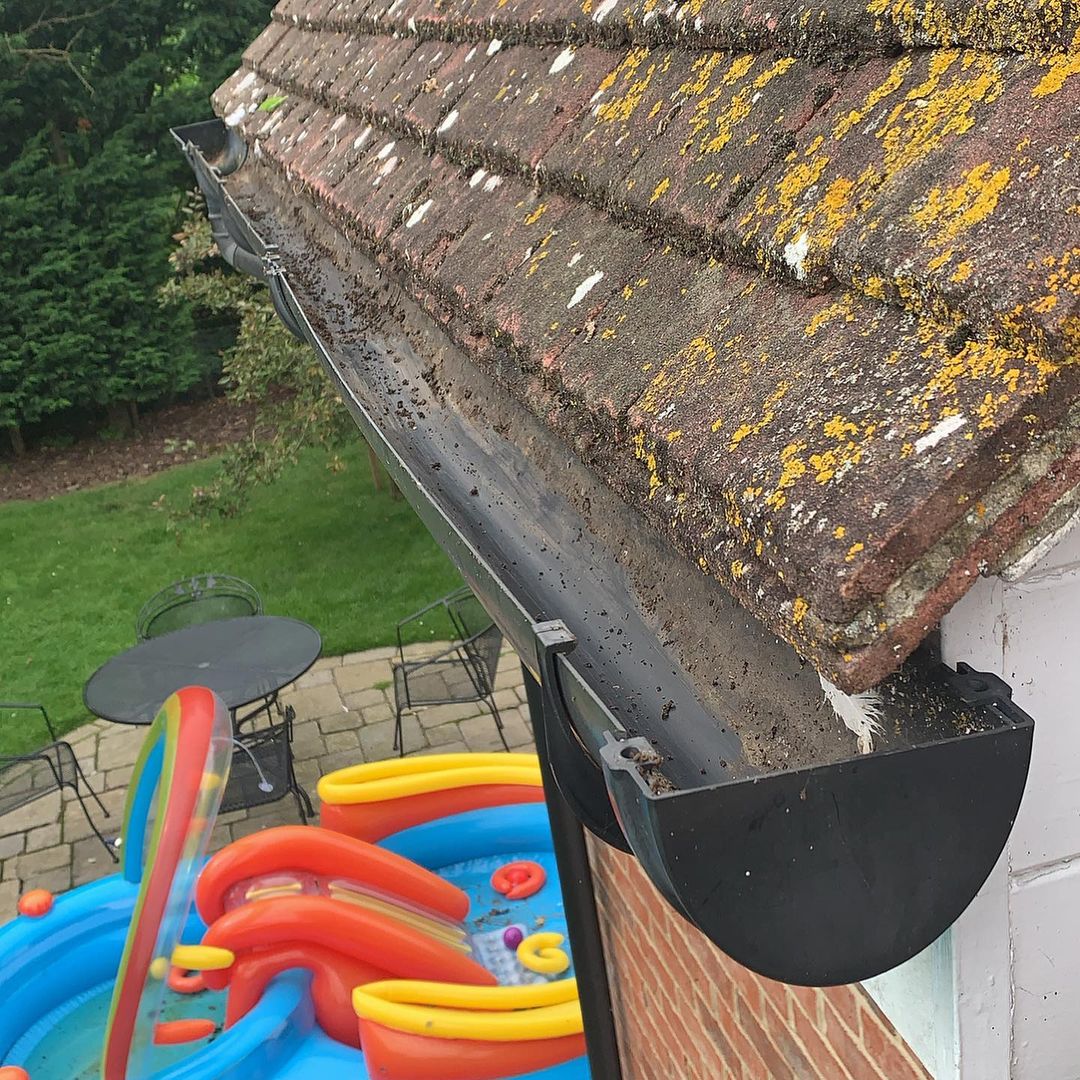 Before
After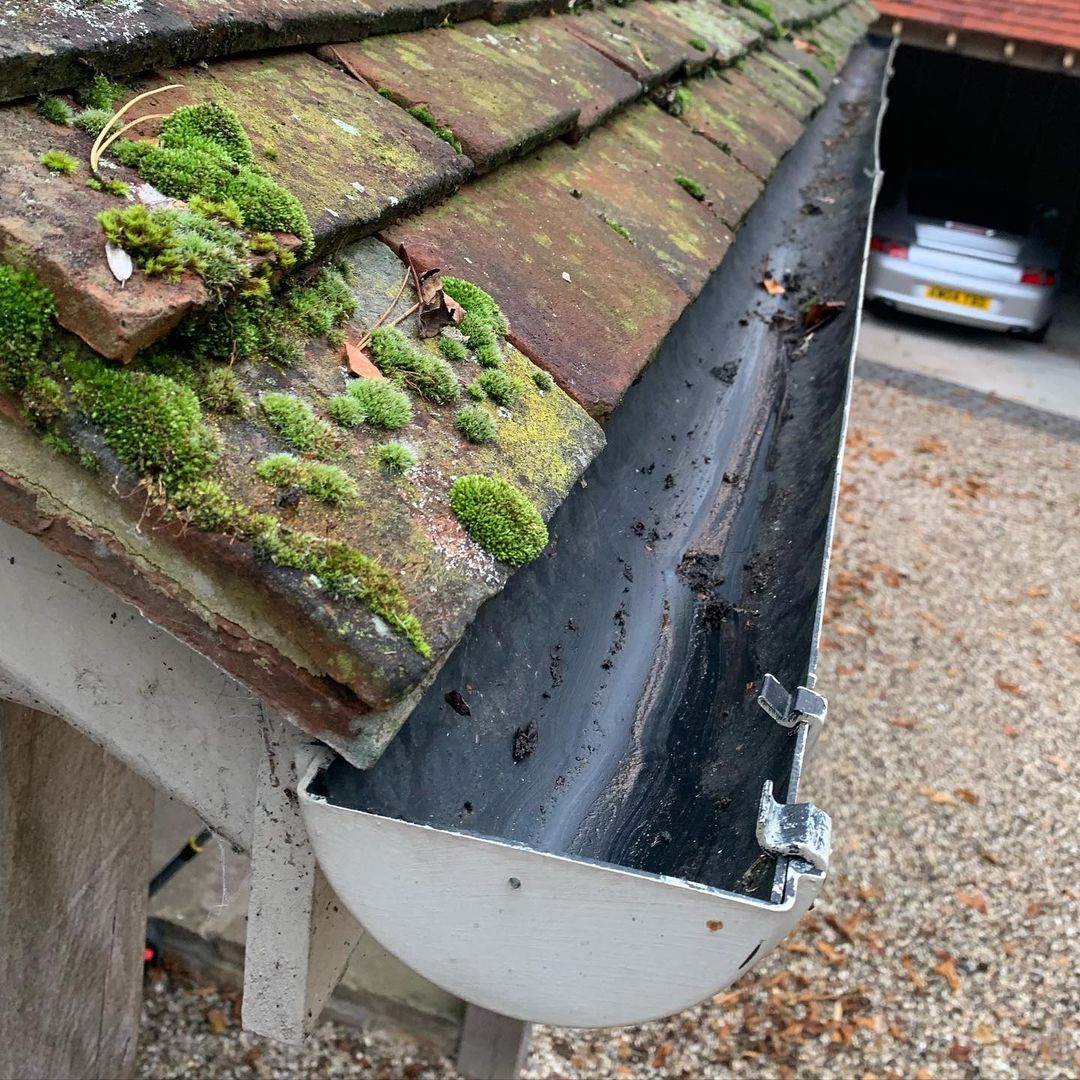 Before
After
Before
After
Frequently Asked Questions
Q: How do your technicians clean my gutters?
We use an industrial vacuum with super light carbon poles which can clear gutters up to four stories high. With our method, there is no need for scaffolding, ladders or cherry pickers.
Q: Do you clean the downpipes too?
Yes, our industrial powered machines will clear the downpipes too as long as they are above ground level.
Q: How often do I clean my gutters?
From our experience, most customers clean their gutters every 6 months. The most ideal time would be just after Autumn and/or at the beginning of spring.
Q: Do you offer any guarantee's?
Yes, we guarantee every gutter cleaning job we complete. We offer a one month no blockage guarantee. If you gutters block up within one month of your service, we will return free of charge.
Q: Are you a local business?
Yes we're a family-run gutter cleaning company with local technician's based in Longfield
Q: Does the technician need anything from me?
Yes, we will need access to your electricity.
Meet Our Local Experts in Longfield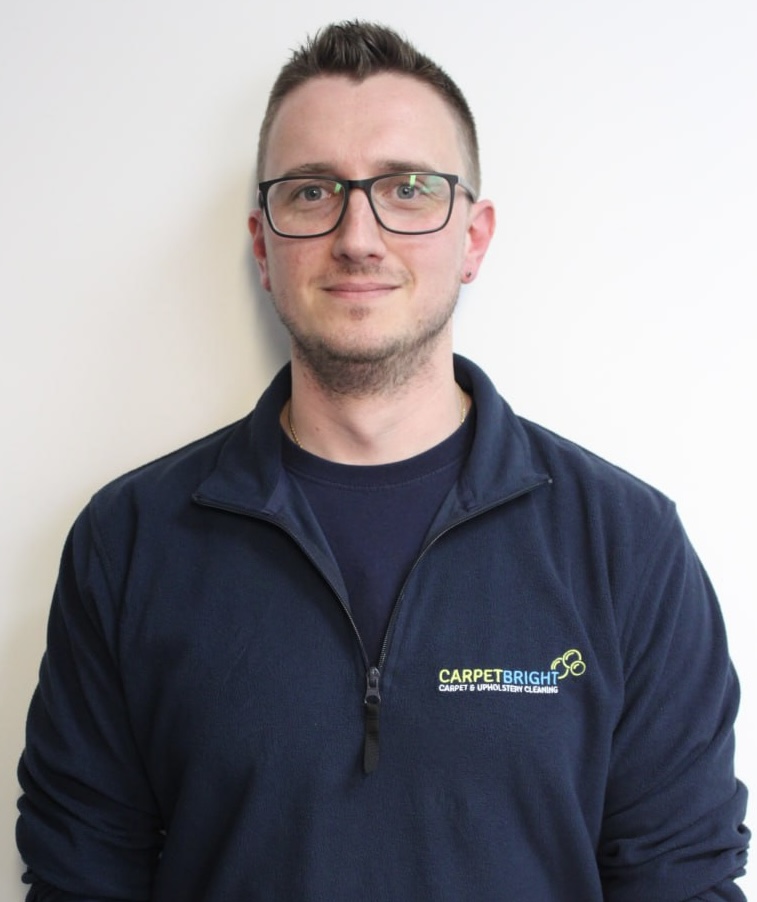 Marjan
Number of cleans: 3,234
Serves in: Longfield
Working with us for: 5 years
Expert in:
Recent customer feedback -
"Marjan came to clear and clean my gutters today, he was very personable and professional. We're very happy with the overall result and efficiency of the service."
Becky - Longfield
Need Your Gutters Cleaned?
Other Local Areas We Serve -