Gutter Cleaning Selhurst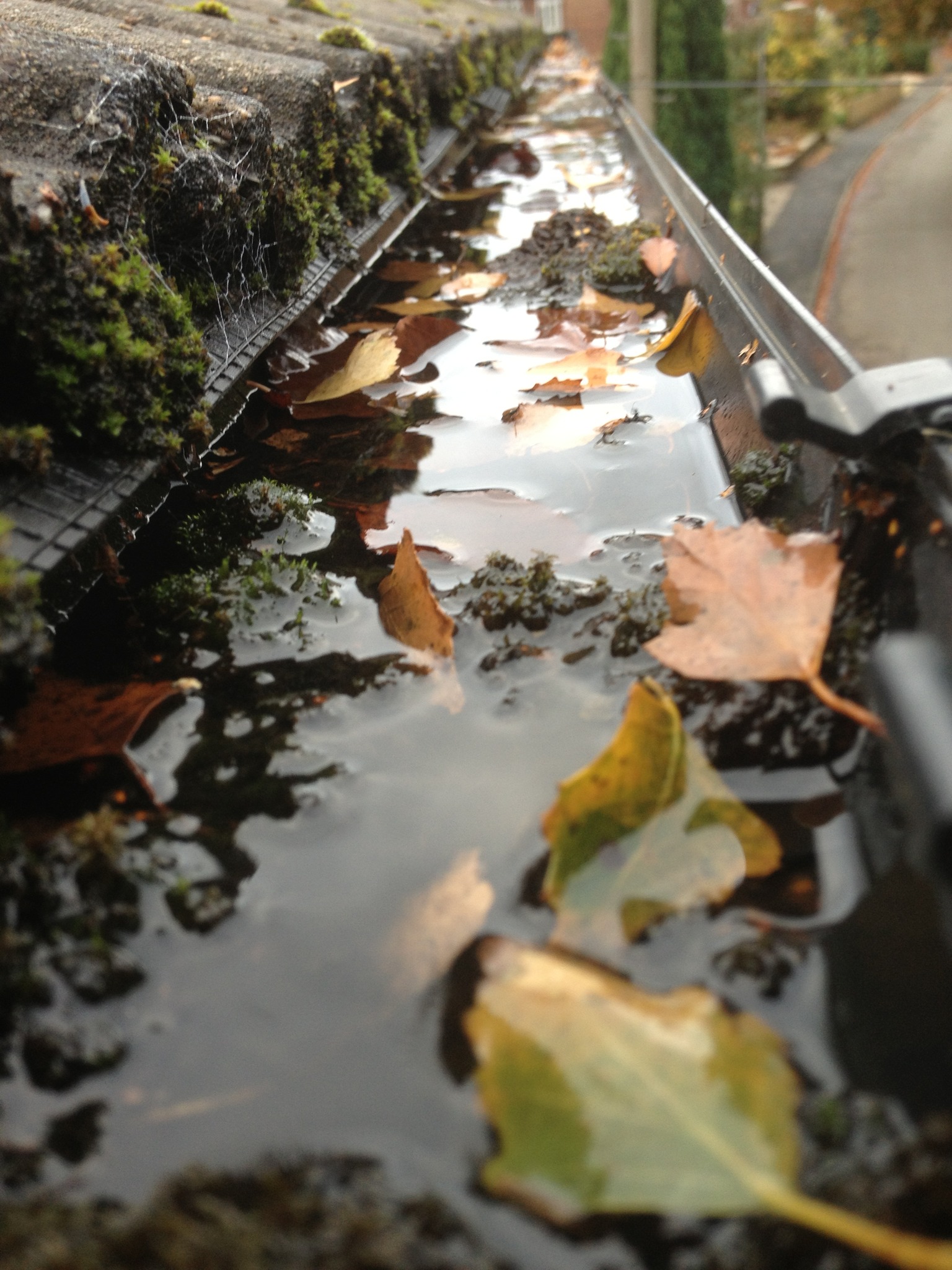 As the leaves blow off the trees it's not just your garden they'll cover like a blanket. Fallen leaves also end up in your gutters, and as these mingle with the rain from your roof, they can turn into a sludgy mass, causing your gutters to become blocked. That's why getting your gutters cleaned once or twice per year is so important. It can keep your gutters clear and in full working order, whilst preventing any damage from occurring to the gutters and the rest of your property. When your gutters are due for a good clean out, the only name to trust is Carpet Bright UK, our gutter cleaning Selhurst business.
Why use our gutter cleaning services?
We provide all Selhurst customers with a really professional gutter cleaning service. From start to finish, you'll be impressed by our helpful and hardworking attitude, our attention to detail and our high-quality cleaning standards.
It goes without saying that our gutter cleaners in Selhurst are fully insured and certified, and we employ staff who are rigorously trained and knowledgeable of all the relevant health and safety regulations.
We have ample experience cleaning gutters, and are happy to show all customers previous examples of our work and the excellent feedback and reviews we consistently receive.
Using modern cleaning systems
One of the things that customers really like about our gutter cleaning Selhurst company is just how easy and convenient our services are. When we turn up on time at your property, we're not loaded down by heavy ladders or other bulky equipment that we might need to access your gutters.
Instead, we use a modern gutter cleaning system that's ladderless and doesn't require us to work at a height. By operating at ground level, we can clean your gutters out with the aid of a 12-metre long telescopic pole that's attached to a 3,000-watt wet vacuum cleaning system. Our cleaning system is powerful and of industrial strength capacity, and works at high-pressure to flush out all of the accumulated muck and vegetation sitting in your gutters and downpipes.
With the specially angled head of the lightweight, carbon fibre pole, we can reach into all parts of the gutter system, including tight spots. It's not just piles of leaves that we can remove from gutters, but also silt, vacated birds' and insect nests, weeds and small saplings.
Our water-fed poles can also reach over buildings below your gutters, something that's difficult to do when using ladders, and we can also work along very narrow entries or passageways.
Cleaning your conservatory
If it's not just your gutters that could do with a good clean, you might be interested to know that our specialist team of cleaning experts are also equipped to clean the roof of your conservatory. Our high-powered cleaning systems can effectively eliminate the film of grime that can cling onto a conservatory roof over time, potentially reducing the flow of light inside.
Reliable results
We're proud to provide the best gutter cleaning Selhurst services, so you can have every confidence that your gutters will receive an honest, reliable and high-quality clean. With our one-month, no blockage guarantee, you can also have peace of mind that if your gutters did become blocked again during this guarantee period, we'll happily come out and clean them again for free.
Additionally, you can see for yourself just how clean your gutters are, as we fit a small camera to the telescopic pole we use, which takes photos of your gutters before and after we've cleaned them.
Our gutter cleaning is mess-free, and we take away all rubbish collected from your gutters when we leave your property.
Call us today for further details.
Our Amazing Results in Selhurst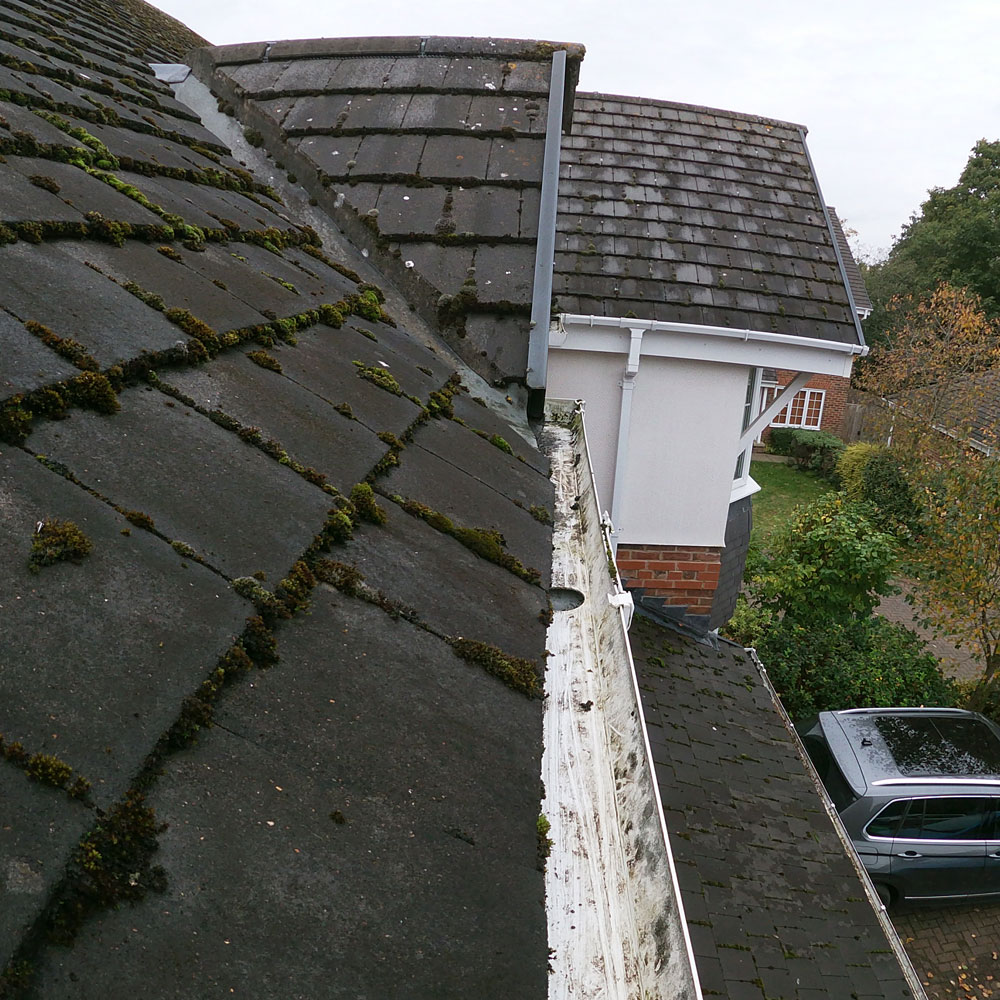 Before
After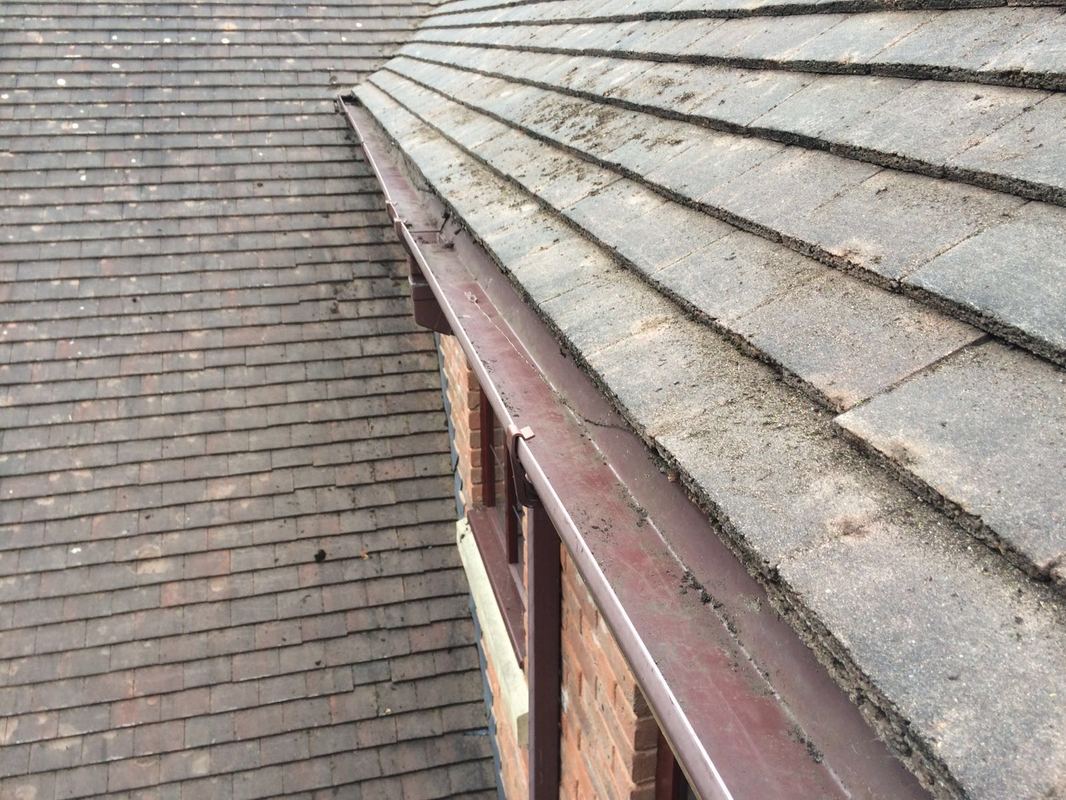 Before
After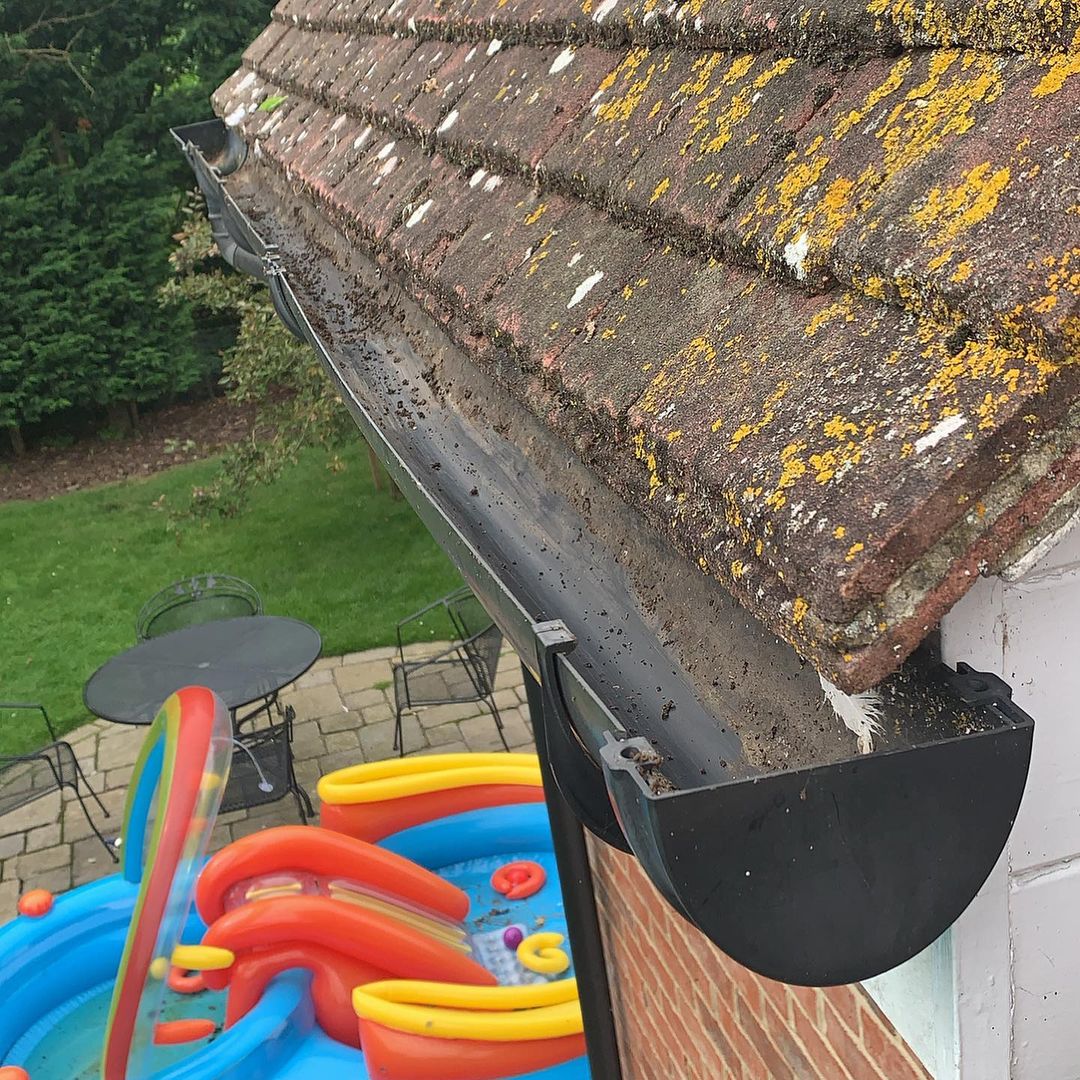 Before
After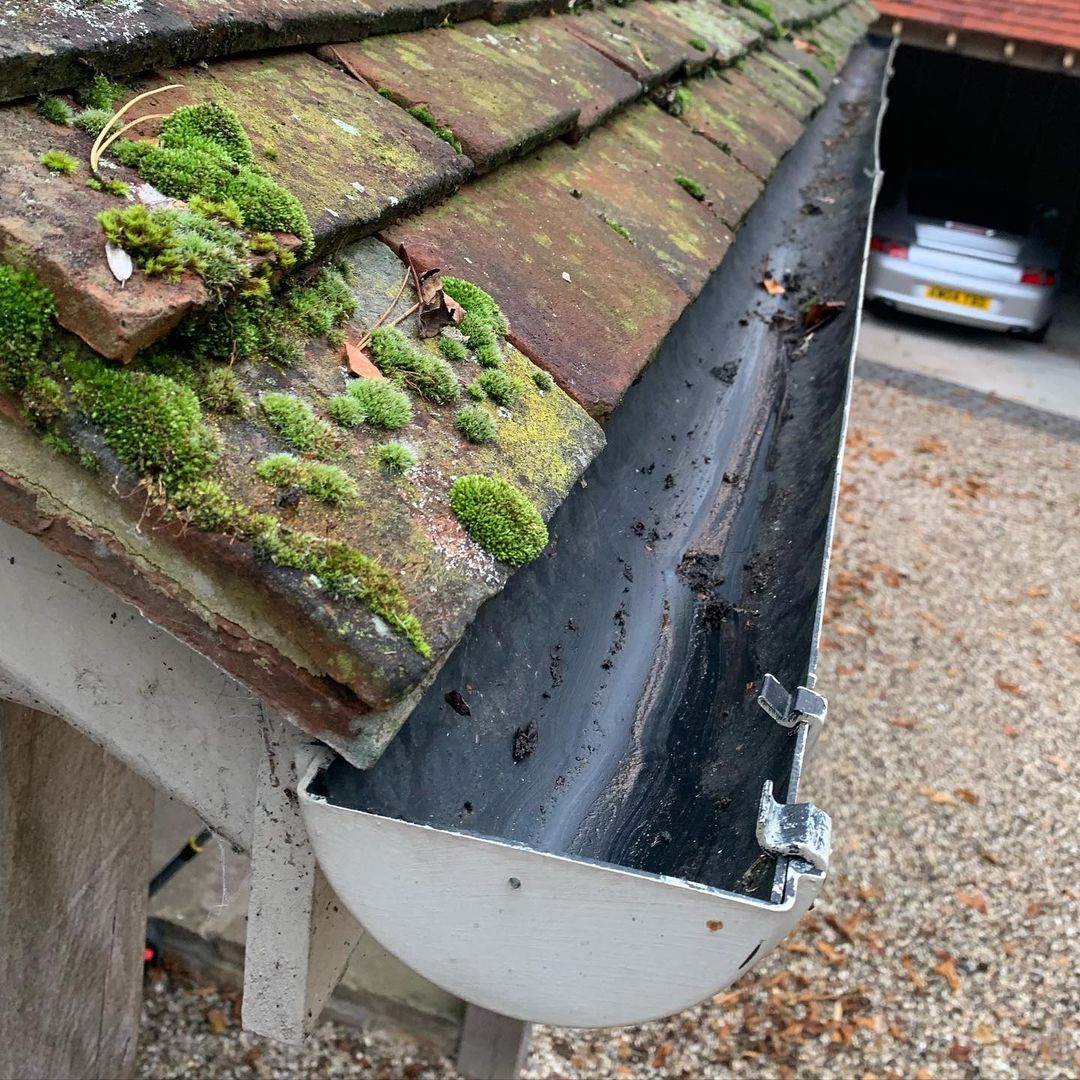 Before
After
Before
After
Frequently Asked Questions
Q: How do your technicians clean my gutters?
We use an industrial vacuum with super light carbon poles which can clear gutters up to four stories high. With our method, there is no need for scaffolding, ladders or cherry pickers.
Q: Do you clean the downpipes too?
Yes, our industrial powered machines will clear the downpipes too as long as they are above ground level.
Q: How often do I clean my gutters?
From our experience, most customers clean their gutters every 6 months. The most ideal time would be just after Autumn and/or at the beginning of spring.
Q: Do you offer any guarantee's?
Yes, we guarantee every gutter cleaning job we complete. We offer a one month no blockage guarantee. If you gutters block up within one month of your service, we will return free of charge.
Q: Are you a local business?
Yes we're a family-run gutter cleaning company with local technician's based in Selhurst
Q: Does the technician need anything from me?
Yes, we will need access to your electricity.
Meet Our Local Experts in Selhurst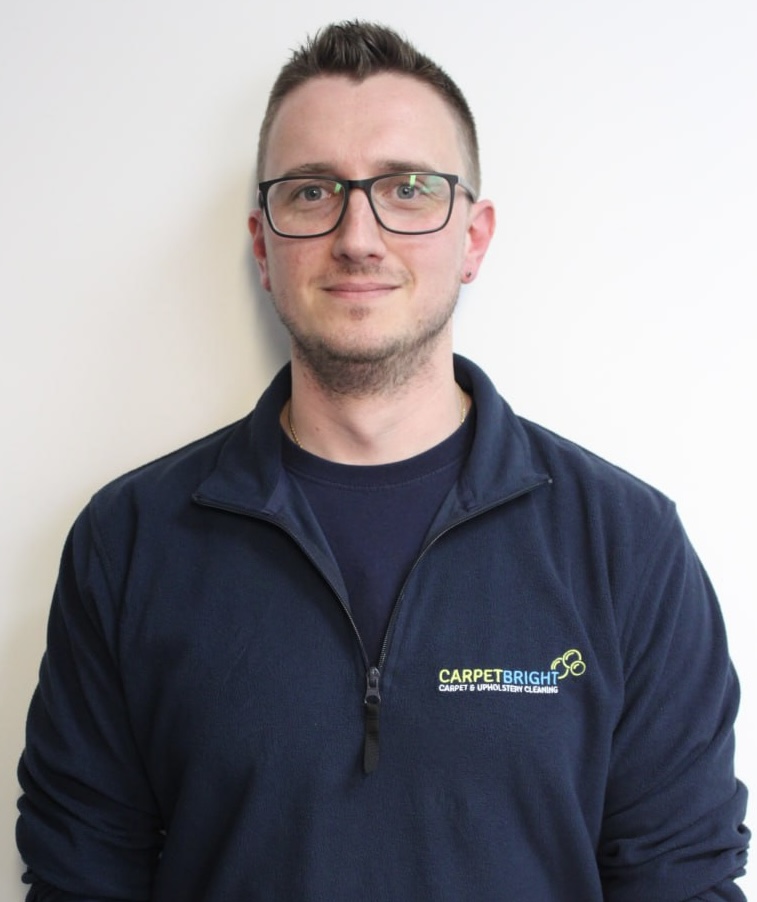 Marjan
Number of cleans: 3,234
Serves in: Selhurst
Working with us for: 5 years
Expert in:
Recent customer feedback -
"Marjan came to clear and clean my gutters today, he was very personable and professional. We're very happy with the overall result and efficiency of the service."
Becky - Selhurst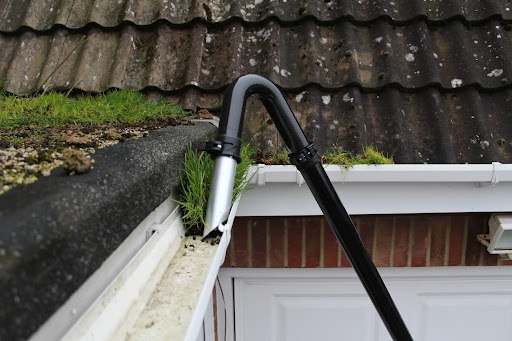 Need Your Gutters Cleaned?
Gutter Bright UK

Airport House,
Purley Way,
Croydon,
Surrey,
CR0 0XZ
Other Local Areas We Serve -