Gutter Cleaning Swanley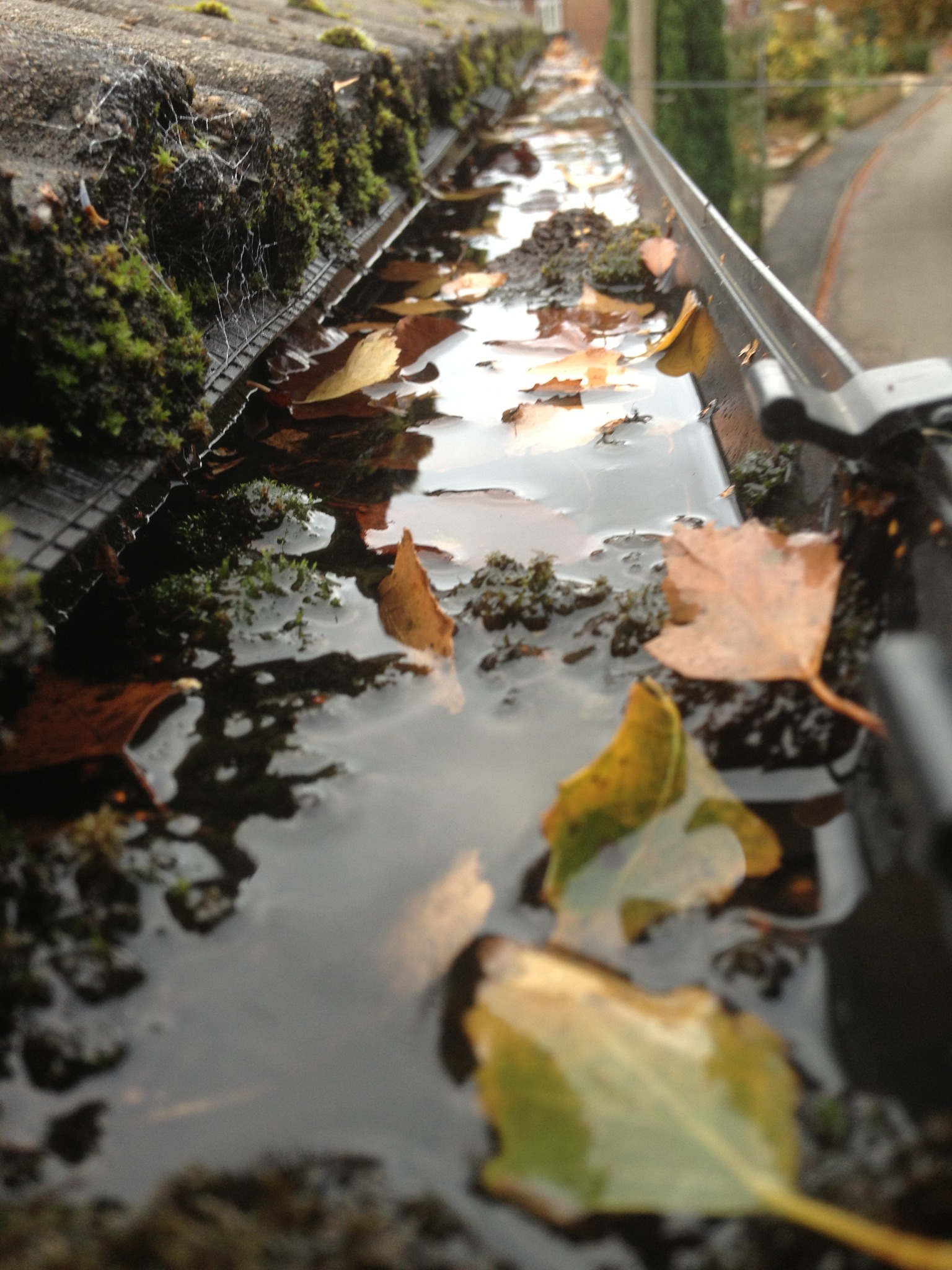 Gutters can easily get choked with fallen vegetation, moss, twigs and silt, which can stop water from flowing along the pipework and down to the drains below. Clogged-up gutters may eventually leak water out, and could even break under the weight of the compacted sludge. You could be in for a hefty bill if gutter damage is diagnosed, so it makes sense to prevent problems from occurring in the first place. With regular, six-monthly cleans, we'll keep your gutters in good condition at our professional gutter cleaning Swanley business.
About us
We're a local, family-run gutter cleaning business that takes pride in delivering the very highest standards of cleaning services. In fact, our business was set up primarily because we struggled to find really high-quality cleaning, so we decided to offer it ourselves.
We employ local gutter cleaning specialists who are fully trained and certified. Our friendly, independent gutter cleaners in Swanley are fully insured and we work to the relevant industry standards and health and safety regulations.
Here to help
We provide reputable gutter cleaning for all Swanley homes and businesses, as well as customers throughout the BR8 postcode district and beyond. Whether you've noticed your gutters are leaking and they need urgent attention or whether they are due for a regular, maintenance clean, we can cater for your needs, offering weekday, weekend or even same-day appointments.
Our sought-after gutter cleaning specialists visit domestic and commercial premises, so whatever type of guttering system you have, we can clean it.
Our gutter cleaning process
When we promptly arrive at your property, we'll start off by assessing your gutters, so we can get an understanding of the requirements of the job. You'll be pleased to know that we don't come loaded with heavy ladders or other large items of equipment as we operate at ground level, using a sophisticated, 3,000-watt wet vacuum system that fixes to a flexible, carbon fibre telescopic pole. The pole has the ability to extend up to 12-metres, which is around four storeys in height, enabling us to easily reach all of the gutters attached to your property.
The lightweight, water-fed pole that we use is designed in shape to easily access all of the corners and crevices of a gutter or downpipe, and even those difficult-to-reach areas can be accessed by our modern cleaning systems. If any parts of your property are directly below your gutters, our poles can reach over to your gutters much easier than if we were using a ladder cleaning system.
Because of the flexible nature of our cleaning systems, our experienced gutter cleaning Swanley experts can also safely and effectively clean the roof of your conservatory.
Our cleaning systems work at high-pressure, so even compacted silt and vegetation in gutters, as well as old birds or insect nests and weeds can be flushed out when we clean.
All of the debris we collect will be effectively contained by our cleaning systems, so there'll be no mess left on your gutters, roof, windows or other areas of the property.
Quality cleaning services, guaranteed
The beauty of us using modern, ladderless gutter cleaning systems is that it's much safer for our staff, and your property. In order to make sure our high standards of cleaning have been achieved, we provide pre-cleaning and post-cleaning images of your gutters for you, via a small camera that cleverly attaches to the head of the telescopic pole.
Additionally, our gutter cleaning Swanley services are backed by a one-month no blockage guarantee, for your peace of mind.
For a free quote, contact our highly rated experts six days per week.
Our Amazing Results in Swanley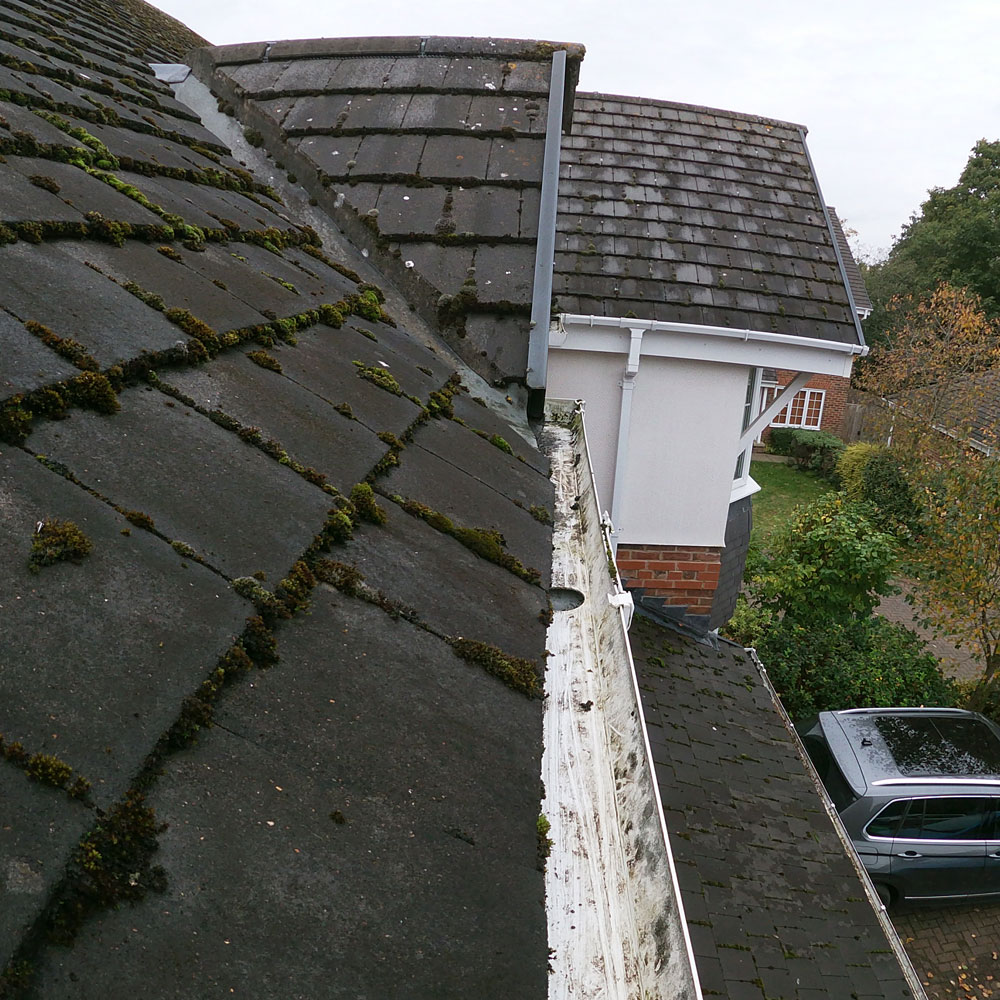 Before
After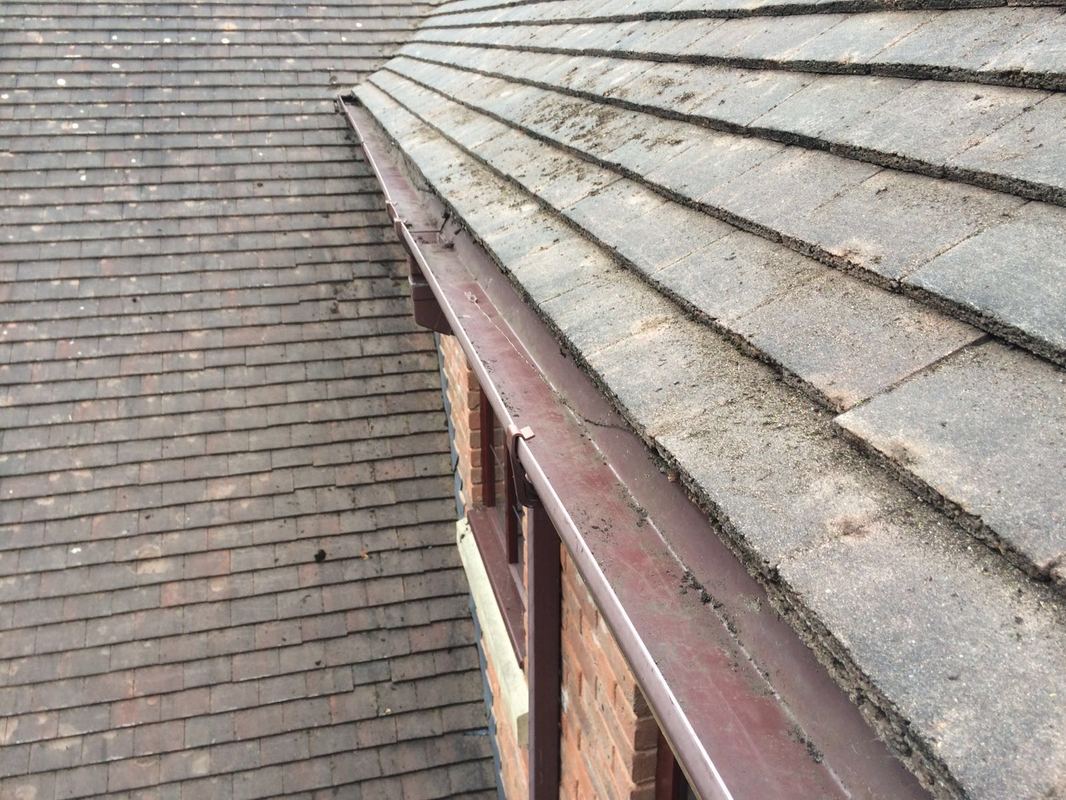 Before
After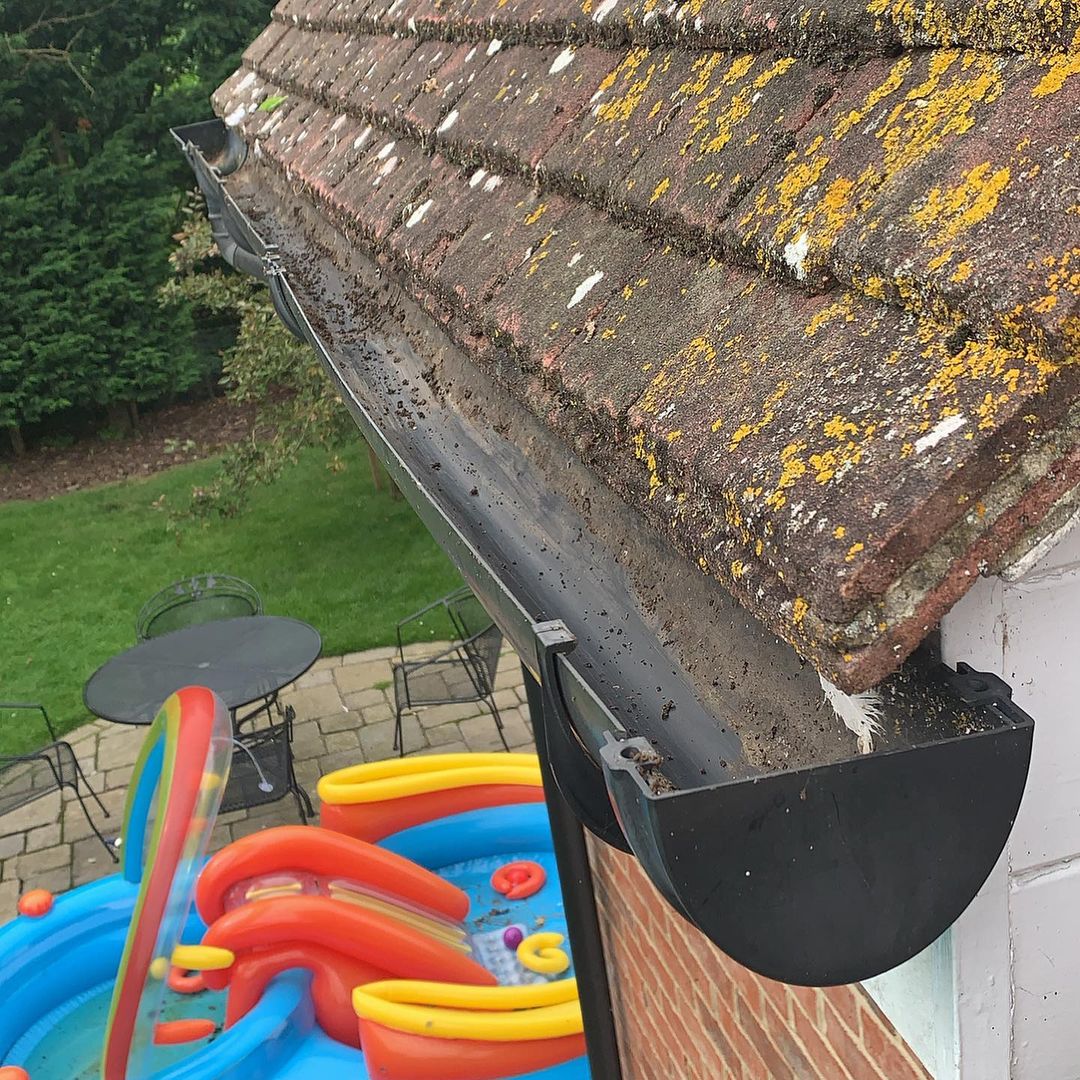 Before
After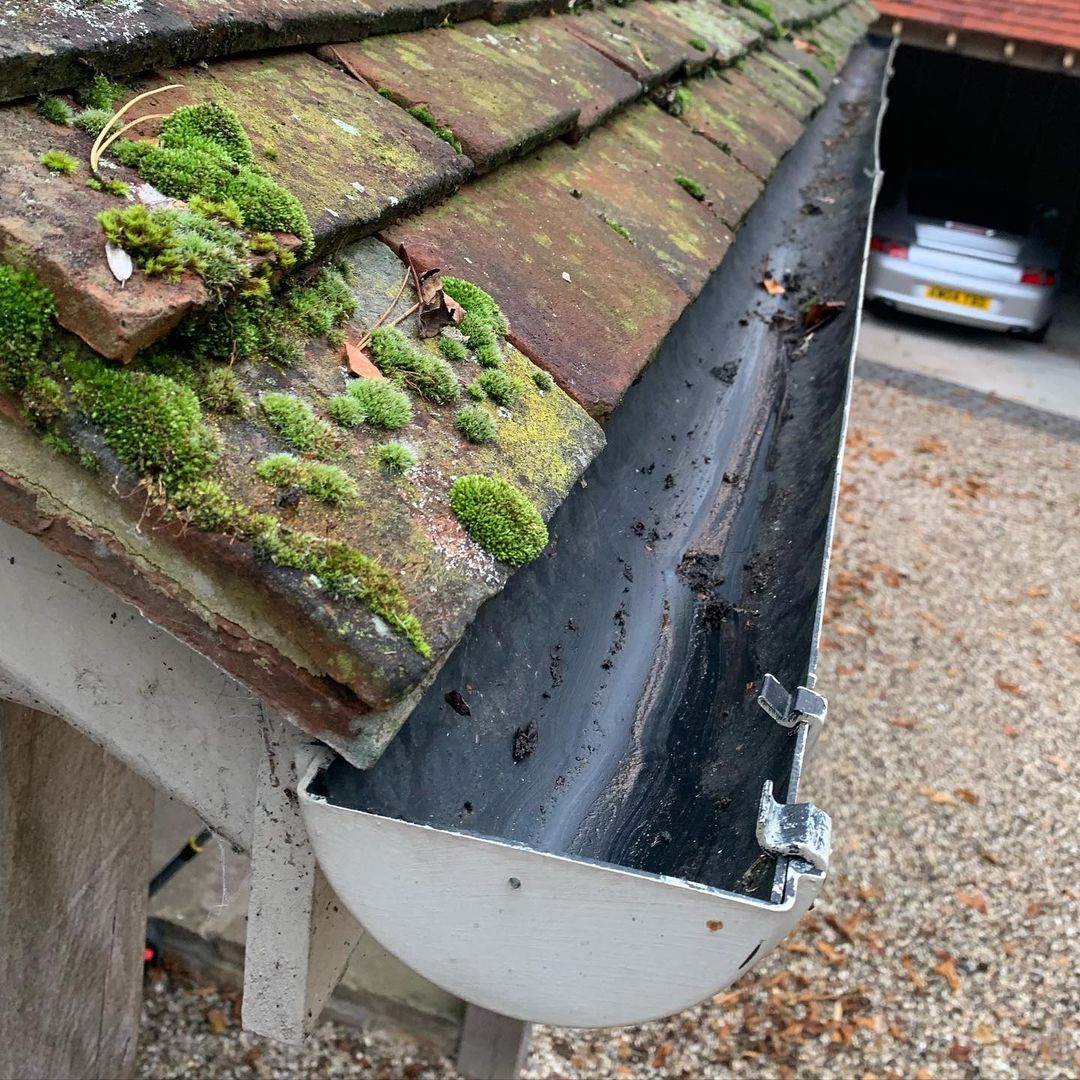 Before
After
Before
After
Frequently Asked Questions
Q: How do your technicians clean my gutters?
We use an industrial vacuum with super light carbon poles which can clear gutters up to four stories high. With our method, there is no need for scaffolding, ladders or cherry pickers.
Q: Do you clean the downpipes too?
Yes, our industrial powered machines will clear the downpipes too as long as they are above ground level.
Q: How often do I clean my gutters?
From our experience, most customers clean their gutters every 6 months. The most ideal time would be just after Autumn and/or at the beginning of spring.
Q: Do you offer any guarantee's?
Yes, we guarantee every gutter cleaning job we complete. We offer a one month no blockage guarantee. If you gutters block up within one month of your service, we will return free of charge.
Q: Are you a local business?
Yes we're a family-run gutter cleaning company with local technician's based in Swanley
Q: Does the technician need anything from me?
Yes, we will need access to your electricity.
Meet Our Local Experts in Swanley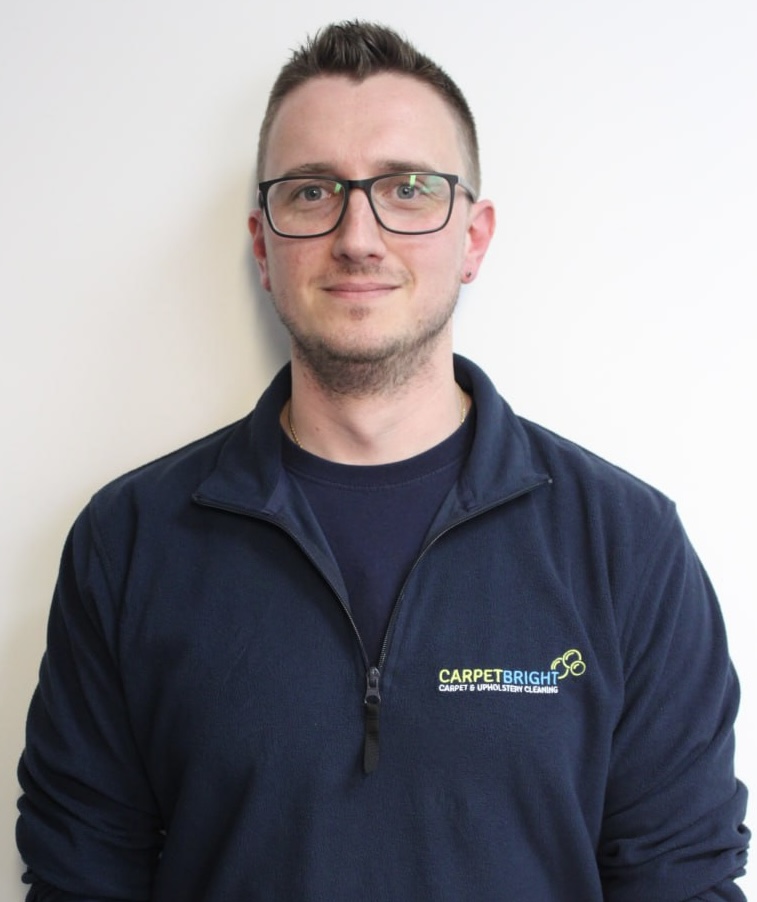 Marjan
Number of cleans: 3,234
Serves in: Swanley
Working with us for: 5 years
Expert in:
Recent customer feedback -
"Marjan came to clear and clean my gutters today, he was very personable and professional. We're very happy with the overall result and efficiency of the service."
Becky - Swanley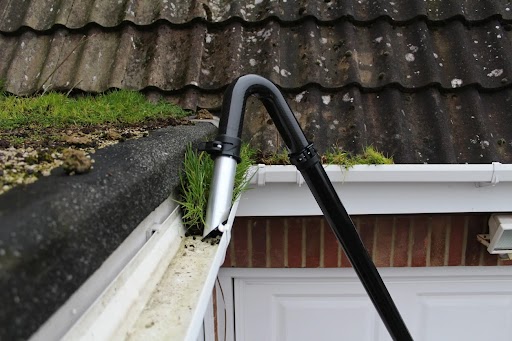 Need Your Gutters Cleaned?
Gutter Bright UK

Office 5 - 19 High Street,
Swanley,
Kent,
BR8 8AE
Other Local Areas We Serve -