Carpet cleaning Walton Hall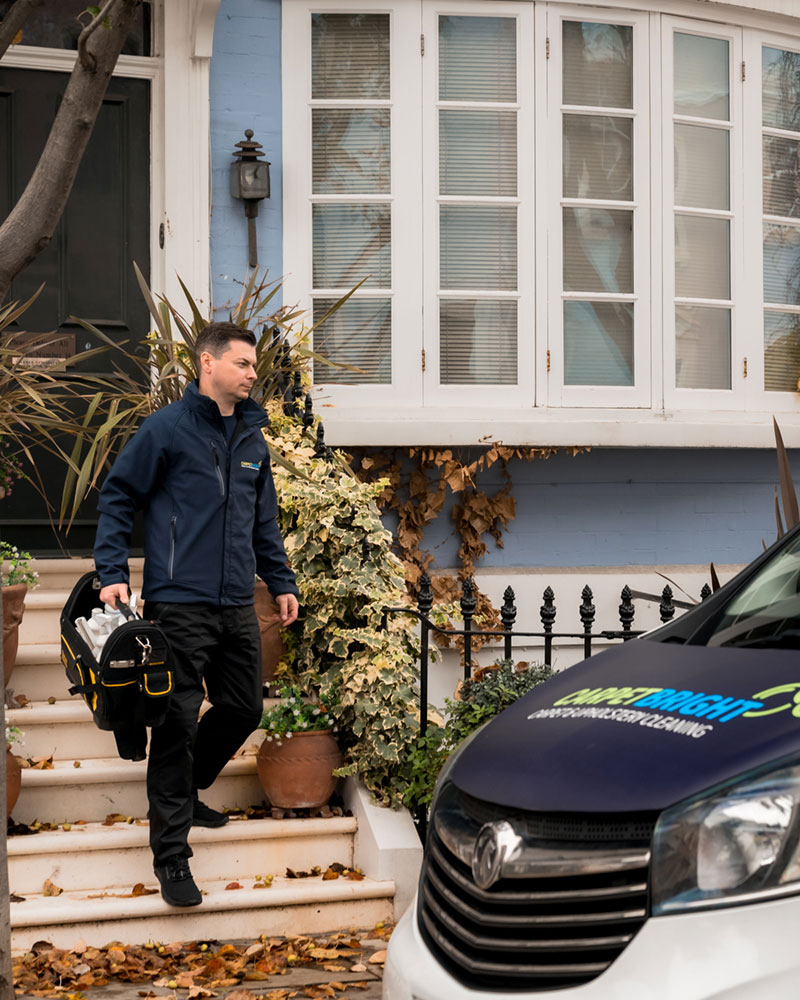 If you've been putting up with dull, dirty, stained and smelly carpets because you don't want the inconvenience and disruption of getting them professionally cleaned, then you've not used Carpet Bright UK before. At our award-winning carpet cleaning Walton Hall business, we offer the highest levels of convenience when getting your carpets cleaned, and the lowest levels of disruption – so don't put up with shabby carpets a second more!
Our carpet cleaners in Walton Hall know that time is precious, and it's not always easy to find the right time to get your carpets cleaned. If carpets are used most of the day, it can be especially hard to sort out cleaning them. Fortunately, we have worked with thousands of clients over the years to make sure they can enjoy the benefits of clean and beautiful carpets, while cleaning at a time that's most convenient to them. Get in touch today and we'll find the perfect time to visit and clean your carpets, to suit your individual circumstances.
When we turn up on time at your home or workplace, our goal is to make the process of getting your carpets cleaned easy and stress-free. You don't need to worry about lugging furniture or other items off your carpets, as, in most cases, we can do this task for you. So sit back and relax, and let us do the hard work!
When you choose our carpet cleaning Walton Hall services you'll be pleased to know that our technicians are honest and work to the highest levels of integrity. We'll only give a carpet the cleaning treatments it requires, based on our initial pre-cleaning inspection. We won't waste your time or money on cleaning treatments if a carpet doesn't need them, and we'll never hit you with any hidden extra charges.
Fast cleaning and drying
There's often the misconception that getting your carpets professionally cleaned can be a long-winded process, with carpets left soaking wet for days on end. This isn't what happens when you choose our carpet cleaning in Walton Hall.
Because we own the latest carpet cleaning technology that uses advanced hot water extraction systems, we can clean your carpets quickly – taking around 20 minutes per room. Using low amounts of water to clean with means our machines also won't saturate your carpets during the cleaning process. This ensures that drying them is easy and fast, and is usually completed in just 2-3 hours. You can use your carpets immediately after we've left your property, so you'll be back to normal and enjoying clean, fresh and revitalised carpets sooner rather than later.
Versatile cleaning
As well as deep cleaning carpets to enhance their appearance, our talented team of carpet cleaning Walton Hall staff provide a wide range of cleaning tailored to each carpet.
We use a tried-and-tested, 10-step, eco-friendly cleaning method which includes the deodorisation of carpets. If stale odours have been lingering in your carpets, we'll make sure they vanish when we clean. Unlike some shop-bought deodorisers that only cover up the smell for a short while, ours actually remove the source of the bad odour, so it won't return days later.
Our skilled and certified carpet cleaners also know a thing or two about removing stains from carpets. We use dependable, carpet-safe stain removers that can work on all kinds of spillages, smears, spots and scuffs. And once we've got your carpets spotless, we'll help to keep them that way with our natural, non-toxic stain protectors.
Allergy sufferers can also rejoice, as our meticulous cleaning is geared up to remove all allergens and health irritants that may have colonised your carpets.
We offer competitive prices and free quotes, so give our helpful carpet cleaning Walton Hall team a call to get all the details you need to book.

The highest quality of carpet cleaning in Walton Hall.

Fantastic results at very affordable prices.

Our vans are fully equipped with the most powerful machinery available.

To offer our customers the best carpet cleaning in MK7.

We have served over 2,350 happy carpet cleaning customers in Walton Hall.
Our Incredible Results in Walton Hall
Frequently Asked Questions
Q. How long will it take for my carpet to dry?
Based on our years of experience, we aim to get carpets completely dry in circa 2-3 hours. This is a general guideline, as factors like airflow, temperature and humidity in a room can also affect how quickly a carpet dries.
Q. Do you move furniture?
Certainly. Having lots of furniture in a room can make it harder to fully clean a carpet, so we move furniture as part of our service, at no extra cost. Our technicians are highly experienced professionals and will always move and replace items carefully. We recommend you move smaller accessories yourself off furniture before we arrive.
Q. Are you a local business?
Correct. We're proud to offer local carpet and upholstery cleaning to all Walton Hall customers. Our family-owned business remains firmly independent and not part of a franchise.
Q. How long will it take to clean my carpets?
Investing in the latest equipment means we can complete the cleaning process for one carpet in circa 20 minutes. Moving furniture can affect timescales, however - the more items you've got, the longer it'll take. Room size and level of carpet soiling also determine cleaning times.
Q. What cleaning method do you use?
With our multi-stage carpet cleaning in Walton Hall, we ensure pristine results for your carpets and upholstery. We've heavily invested in the latest, industry-approved machines and products that are geared up to remove the toughest of stains and all levels of deep-seated dirt. We use powerful steam cleaning machines that sanitise, neutralise and deodorise carpets, removing up to 98% of carpet debris, allergens and pathogens, using natural, safe and non-toxic processes. Our cleaning machines are also water-efficient and eco-friendly.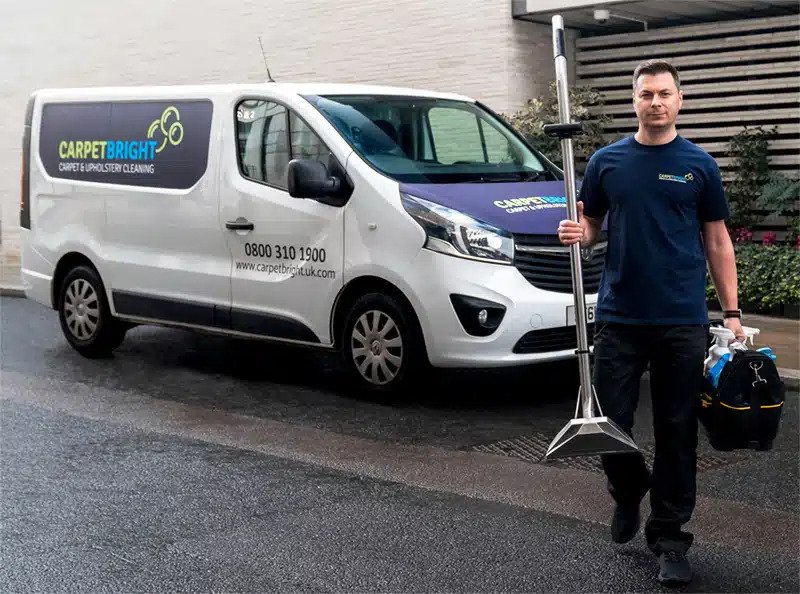 Need Your Carpets Cleaned?
Carpet Bright UK

Adelphi Street,
Milton Keynes,
Buckinghamshire,
MK9 4AE
Other Local Areas We Serve -